Optimus Prime recovered from the wreckage of scrap metal by Cade Yeager.
What happens when the Transformers robots are no longer needed by humans on Earth? The theme here seems to be trying to be appointed director Michael Bay in the recent movie "Transformers", "Transformers: Age of Extinction". Paramount Pictures has recently released a trailer for the fourth movie "Transformers" is. The government apparently considers the Transformers on Earth is no longer needed because there is no threat and danger from enemies.

The film begins with the story of Cade Yeager struggle to help the Transformers who attempted destroyed by the government. Narrated, Cade Yeager found a wrecked truck and tried to fix it. Unexpectedly, Cade then find something interesting about the truck. Turns battered truck recently purchased the former is Optimus Prime, the Autobot leader. When he was running down the truck with electricity, all its parts as if alive. "I think we have found a Transformer," Cade said to her daughter. Residence was immediately approached the government asking where he hid Optimus Prime. When they tried to hurt his family, Optimus Prime suddenly appeared from inside the garage.
Optimus Prime in old mode robot.
Cade Yeager inherited "magic sword".
Pretty Tessa Yeager horrified ...


Optimus Prime in modern robot mode
The Autobot turns hostile with robotic dinosaur dubbed the Dinobot. But it is unclear whether they actually ended up being opposed or comrades.
Grimlock
Optimus Prime vs Grimlock
Bumblebee vs Dino fly as yet unknown name.
Unlike the three previous films, this time the threat also comes from the man who looks eyeing some Autobot under the leadership of an entrepreneur. In fact, there is also a giant plane that is thought to be a major threat in the fourth film.
Cybertronian Ship arivall
Autobots arivall
Coming Lockdown Sang Crushers!
Decepticon out of hiding...
Lockdown ferocious, of the face can appear shotgun!!!
Families Cade Yeager who eventually join the war against the enemy.
Cade Yeager playing hide and seek with Lockdown .....
Aduuuh kenaa gua !!!
Autobots dan Decepticon in show room car ......
Bumblebee and Stinger.
Crosshair in action !!
Ship Cybertronian come and destroy the city!
Autobots jatuh korban.
Bumblebee : The Final Battle !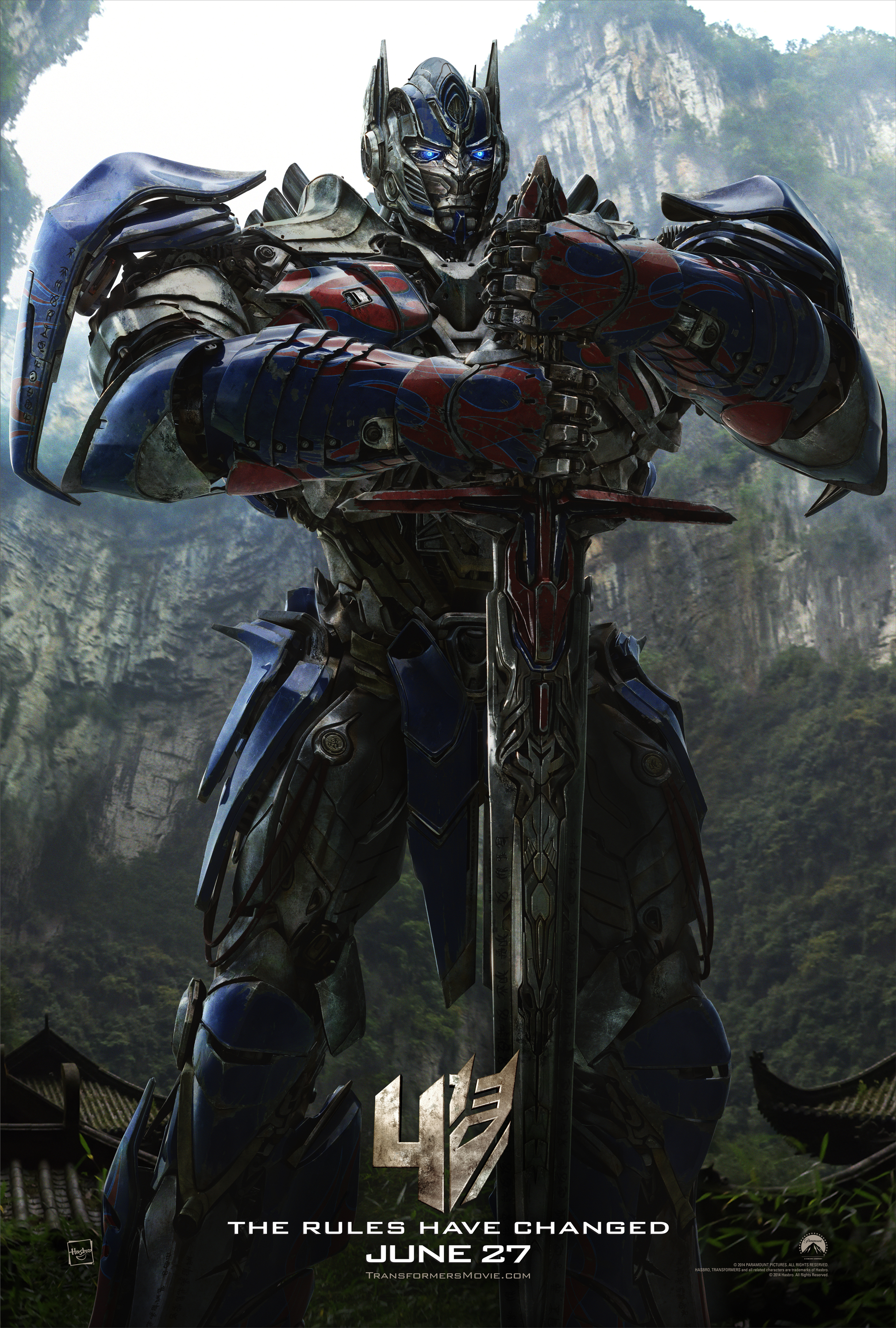 Lord of Prime : Optimus Prime.
Penulis :Yohanes Gitoyo.
Dihimpun dari berbagai sumber.