Catching hackers or hacking the official website of President Susilo Bambang Yudhoyono (SBY) is www.presidensby.info by Team Cyber ​​Crime Police Headquarters provoke a reaction from leading international hacker group Anonymous.
They also declared "war" against the Government of the Republic of Indonesia to subvert berdomain sites '. Go.id'.
One by one, falling government websites and the main target again paralyze the President website.
Since Tuesday night until Wednesday morning, no fewer than seven domains has been disabled and partially in-deface alias replaced the display contains a warning message.
These sites are already paralyzed include multiple sub domains on the Commission website, BPS Embassy in Tashkent, Kemenkumham, Social Affairs, and Kemenparekraf, even Indonesia.go.id.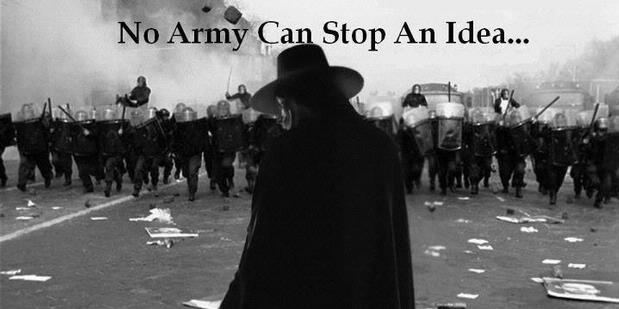 "Government of Indonesia, you can not arrest an idea NO ARMY CAN STOP U.S. # Anonymous # # FreeAnon OpFreeWildan," a statement on the hacker site Twitter on Tuesday (30/01/2013).
Roughly means, "the Government of Indonesia, you can not handcuff a thought. Whatever No force can stop us."
Wildfire called the name of the President official website hackers.
Previously, Tim Cyber ​​Crime Police Headquarters catch man with the initials WYA (20), a resident of Jember, East Java, da was secured to Jakarta.
"It is true WYA arrested by a team of police headquarters," said Police Chief Adjunct Senior Commissioner Jember Jayadi, as reported by Reuters on Monday.
He is a graduate of Vocational High School (SMK), which works as an operator of internet cafes (cafe) and a computer technician at one of the cafes in Jalan Suprapto Jember Lieutenant who had worked for two years.
Presidensby.info which became one transmitter of information and news about the activities of President Susilo Bambang Yudhoyono told people had been hacked by a group calling itself "Team Jemberhacker" on January 9, 2013.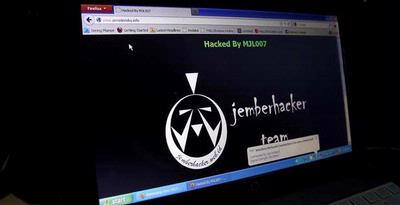 When hacked, the page displays a black background with green writing at the top of the "Hacked by MJL007", as listed below a logo and the words "Team Jemberhacker" white.
Source : http://tekno.kompas.com/,

Wednesday, January 30, 2013, 3:09 pm