In our previous article you have learned how to tap into the SMS, your
mobile phone
bugged characteristics and how it works, according to my next appointment I present how to ward off the phone tapping.
We actually do not need to fear or mengawatirkan this situation, because in addition to tapping the needed tools are technologically sophisticated and "costly", which intercepted usually not ordinary people but certain people.


But apart from fear whether we intercepted the conversation, here are the tricks or ways to overcome or avert it.
How To Overcome Tapping Sound
To address this we need a software or application that can meng'enskripsi voice data issue so our voice will be protected by certain codes, and one can hear the sound we are telephone / mobile phone that has a software / application tools that can translate code These codes. Here are some of the software or application
For users of Symbian OS version 8 include the Nokia 6630, 6680, N70 and N90, the application can help secure conversation Cellcrypt you bro. Cellcrypt, made by Voylent developer based in Silicon Valley. To try out this application, please visit Voylent (www.voylent.com). Download software / application here:
With this application, all communication activities can be protected. Starting from MMS, SMS, Email to log calls. Indeed, how the Flexi Shield is not much different from the application of the many outstanding black list. Namely, to protect and hide the data call using a special password. The ability to block incoming calls based phonebook contacts also offer this application. To get this shareware application please visit:

Or for more details on this one application please go to slide to the following link:
This software is intended for users tertama smartphones and PDA-phones that make use of or based on Windows Mobile, the workings of all the software is the same, which is a bit different is the way of its use, but all are easy to learn.
How to Overcome Tapping SMS
How to overcome the intercepts SMS is not much different from the tackle tapping sound, here we also need software or applications to do so, such as:
The technique is simple. Each SMS will be sent first spiked keywords. The receiver is certainly not able to open the message if it does not know the password. The message can be opened when terkirm enter appropriate keywords. With notes on recipient's phone must have application Fortress SMS.

To protect your SMS messages and emails, users can rely on the application Fortress Symbian SMS.

Trial version

-

it can be downloaded at:

SMS encryption applications are not only available to mobile-phone operating system only. One that supports mobile Java (MIDP 2.0) is SMS007. This application has a wider compatibility by using a general user interface (GUI).

Encryption capabilities not only for SMS alone, but can also be used for data on the phone. If the phone is lost, the data will not be opened by anyone.
To send a secret message, can be done directly from the contact menu available. Secret SMS can be sent to one or more recipients.
The function of this application is not much different from the ward wiretapping of SMS, for more information on the application SMS007, please visit this link:
Special users of smartphones and PDA-phones based on Windows Mobile, available SecureGSM applications.
The way it works is similar to Cellcrypt, only with the use of a slightly different. In SecureGSM, no need to add a number at the beginning of the destination. When making a call, the receiver will receive a verification code. The code is similar to the code shown in the display the caller. For more information about the application SecureGSM, please visit this link:
Please note the application or software Fortress SMS007 SMS and can only be used for mobile phones that use the java application.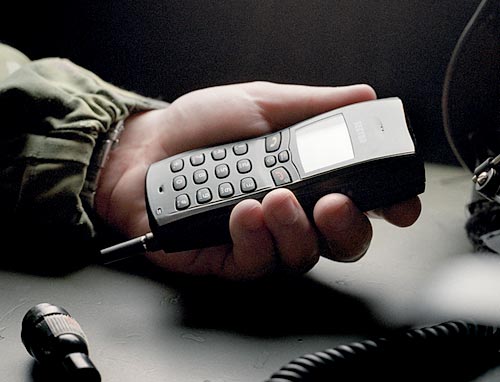 How to cope with tapping phones without any software that is:
If you receive a gift in HP should check carefully who the tattoo was in sisipi by tapping software hp.
If you suspect your phone is phone tapping device should be inserted if there is something really important to talk about but do not explain too specific explained via phone.
Avoid the use of HP's advanced operating system, as there HP advanced features bluetooth, WiFi, JAVA, etc., instead of using the old type of HP, is safer because it is certainly not the old type hp support by phone tapping programs.
Now this is more dangerous if you're feeling bugged, do berkomunikas via your mobile phone at the location regularly, such as at home or in the office, because it could be all the signals in and out of the location that it was bugged, so despite changing the number or change phone still could be tapped if the location is already equipped phone tapping devices.
According to one source this phone tapping services site, we can know the phone tapping activities can occur if the target mobile phone has been installed software hp tapping it so be careful if your phone if on loan a few minutes by someone or give tutorials to download and install mysterious program, the offender may deceive you, and he provided a download link for the latest anti-virus and anti-virus turned out it was not but the phone tapping software that will submit your telecommunications activity.
When your mobile phone battery to be drained faster while rarely used, you should be suspicious. Therefore, a spy software (spyware) that is embedded in the phone, it usually will send the information to the wire. This causes the phone battery will be drained faster, solution: ask the authorized service center to check / reset your phone.
We used to call other people, you hear various sounds, such as clicks, noise, or other sounds. In fact, chances are the phone volume can also be changed-fox himself, solution: ask the authorized service center to check / reset your phone.
Sources: (with changes and additions.)
http://id.shvoong.com/, November 26, 2011
http://maniakinfopenting.blogspot.com/