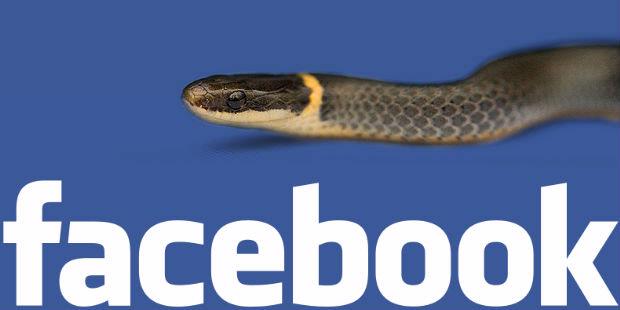 Facebook is a social networking site today with "population" of more than 800 million accounts. Every day, visited by 400 million Facebook users who relentlessly pressing the "like" and post a status update.
Facebook is not only a major media to share ideas and interact with friends, but a place of interest by any attack cyber criminals.
By taking advantage and confidence of users in their network relationships, cyber perpetrators spreading malicious code and sending spam messages using social engineering tricks to spread their message to thousands of unsuspecting users.
Here are the four most common scams on Facebook:
1. Like / Share Feed
Type: Social Engineering
Results: Users liked the link
Like or share feedback that occurs when a hacker to act as a credible source and ask the user clicks "like" on the page updates, photos, video, or status to access special content (typically sensational).
When the user clicks on the "like" button, chances are directed to a survey that requires the user to fill out some personal information, sign up for a subscription service, or they even posted a link a few times on Facebook.
2. 'Like' Clickjacking
Type: Social engineering / fraud
Results: Users liked the link
"Like" clickjacking happens when hackers present to view a video with a button "play" simple, but in fact there is a frame that is not visible on the page with hidden buttons "like".
When users "like" the page, post status updates appear on the other user wall, causing their friends curious and tempted to visit the page.
3. Tagging
Type: Spam
Results: A spam message is displayed
Tagging occurs when users upload an ad or photo and then marked to a series of random people. If the settings allow users to notify when the user is checked, users will receive an e-mail asking to see the picture. People who marked and clicked his friends have been marked and directed to spam.
4. Phishing
Type: Social Engineering
Results: Can read and controlling access to user accounts
Phishing is a fake message that tells users that their Facebook accounts suspended, or take the form of pending friend requests. When the user clicks on the link, it will take the user to a fake login page for the user account information.
Fake login page will record the user ID and password, then use them to gain unrestricted access to the user account, and allows to obtain detailed information into the user's password for other online activities such as Internet banking.
Prevention
After learning modes possible fraud committed by criminals internet, Facebook users are expected to be protected from harmful things. Norton recommends the following tips for users to stay safe on social networking sites:
Do not speak, or accept friendship invitations from unknown senders in social networking, IM, online forums, or cyberspace.
Do not post your home address, phone numbers, images, or other personal information about yourself on a public website.
Make sure you have strong passwords (not the pet's name, birthday or address) and do not tell it to anyone.
Create groups of friends, relatives, or other special sub-group of friends on a social networking platform as well as share photos, videos, and comments on limited groups.
Restrict access to your profile from search options and make sure you remove any unwanted applications or restrict access of others to your information.
Make sure you choose the most secure setting, ie https, access your account and get notified of new devices.
Maintaining browser up-to-date and operating systems.
Using free online tools like Norton Safe Web Lite that provides a safer search experience by warning you of dangerous sites right on the search results, so you can search, browse, and shop online without worry.
Editor: Wicaksono Surya Hidayat
Source: http://tekno.kompas.com/